The winners of 2018's Indigenous Governance Awards are setting the standard for leadership and governance of Indigenous organisations.
When an Indigenous organisation fails, there is the perception that the media takes an unforgiving approach to how it is reported in comparison to other companies. Incidents of misspent money or corrupt or weak leadership can spark a narrative about endemic ineptitude among Indigenous enterprises.
Professor Mick Dodson AM, chair of the Indigenous Governance Awards and director of the Australian National University National Centre for Indigenous Studies, says that attitude must change. "There is far too much negative reporting of Indigenous failure," says Dodson. "It is almost a spectator sport. But there are wonderful untold stories of Indigenous governance that are roaring successes, both in corporate and non-corporate governance."
The tide is turning, however. In 2005, non-government, not-for-profit organisation Reconciliation Australia formed a partnership with global mining company BHP Billiton to create the Indigenous Governance Awards for outstanding Indigenous governance.
In November last year, in Melbourne, the biennial awards were co-hosted by the Australian Indigenous Governance Institute (AIGI), an organisation dedicated to supporting Indigenous self-determination. The winners and finalists cover a broad spectrum of services, including health, training, and community and economic development. AIGI chief executive Michelle Deshong was a member of the awards judging panel. She says, "These organisations and groups demonstrate that they clearly understand principles of locally appropriate governing arrangements, accountability, responsibility, and balancing the multiple and intersecting interests that they carry on behalf of their members and communities."
Doing business differently
The co-winners of the incorporated organisations' category (Category A), Nyamba Buru Yawuru (NBY) and the Institute for Urban Indigenous Health, both govern a complex array of stakeholders and services.
NBY is a not-for-profit company based in Broome, Western Australia, and owned by the Yawuru native title holders. Its governance is an example of how to do business differently, says chief executive, Peter Yu, citing its philosophy of "Mabu Liyan", which translates to "a place of good spirit".
"Business has to be done differently, not with division and vested interests," says Yu. "That is our vision of what is best for Broome as a whole: to instil coherency. We want to demonstrate an environment of collaboration and goodwill."
But it isn't easy. Yawuru's community of 15,000 registered members spans a wide range of ages — and kilometres — from elders who are "senior law bosses" to young people working in tech or as rangers or hydrologists. Also, Yu estimates there are another 15,000 Yawuru people who have not registered as members.
NBY board meetings can sometimes take all day, and the company also has board forums, where boards of its various business subsidiaries come together with a facilitator to talk through contentious issues.
Governance training helps to keep directors engaged, particularly with other First Nations groups. "We are taking another delegation to Asia [for training]," says Yu. "The benefits are they come back enthusiastic and it broadens their horizons."
Cultural connections
Many non-Indigenous companies can learn from Indigenous governance, says Dodson. "In the self-nomination process, for example, we ask them to tell us how they say they hold cultural legitimacy within the people they claim to be serving, and how is that expressed?"
"It is a philosophy of commitment to the people rather than to the corporation and its selfish ends," says Dodson. "Openness. Clarity. Not being afraid to admit mistakes and do something about it."
Indigenous governance is not just talking about sticking to the business rules and regulations, explains Dodson. "It is also about how you fit in the Aboriginal and Torres Strait Islanders ancient mores and standards."
Of course, sometimes these are in conflict with laws and regulations, but Dodson says Indigenous community-based organisations are increasingly using ancient First Nations philosophies that underpin their cultural legitimacy.
Governing for the future
The awards also look at how people pursue self-determination. One outstanding aspect common to the finalists is their commitment to leadership, not just for the present day, but for two or three generations down the track. "They are thinking legacy to the next generation and investing resources and effort into that pursuit," says Dodson.
"Despite the finalists working in challenging environments, they are achieving amazing outcomes for their families, communities and wider Australia."
Congratulations to the Winners…
Category A: Incorporated organisations
Institute for Urban Indigenous Health South East Queensland has the second largest Indigenous population in the nation, but the biggest health gap between Indigenous and non-Indigenous Australians. In 2009, only a fraction of Indigenous residents used community-controlled comprehensive primary health care.
A new regional backbone organisation, the Institute for Urban Indigenous Health (IUIH), draws on traditional ways of delivering services including clinical and allied health, child and maternal health and preventative education. IUIH manages a research, innovation and workforce development unit and delivers home care. It has made the biggest health impact of any Indigenous organisation in Australia.
Category A: Incorporated organisations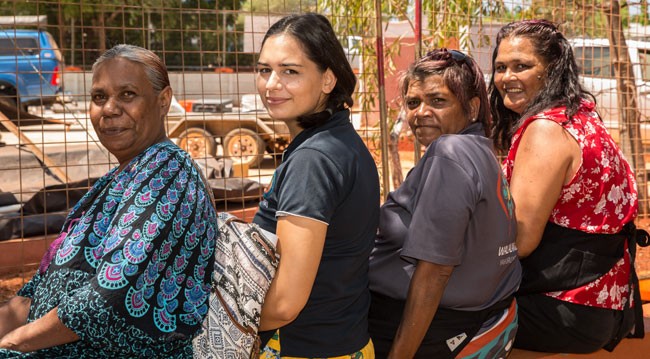 Nyamba Buru Yawuru NBY is the is the Yawuru operational arm, managing some 3000 hectares of commercial, industrial and residential land – representing 80 per cent of Broome's developable land – on behalf of Yawuru native title holders, says chief executive Peter Yu.
The not-for-profit company also owns a 275-hectare pastoral property, a technology consultancy and construction joint venture.
NBY entered the awards to test its corporate governance standards against the best in the country. "Our entry was driven by staff," says Yu.
"They take great pride in their contribution to the Indigenous community and the Broome community."
Category B: Non-incorporated organisations
The Warlpiri Education and Training Trust Four Yapa (Warlpiri-speaking) communities live in the Tanami Desert, north-west of Alice Springs. In 2005, the Warlpiri people took control of education and training, forming the Warlpiri Education and Training Trust.
An advisory committee monitors and develops programs that promote bilingual and bicultural education and lifelong learning. Gold mining royalty income, managed by the Trust, funds the programs. Its vision is for Yapa to be strong in their knowledge of culture, country and language, and positive role models for future generations. Yapa wants to stand up for their communities, have their voices heard and enjoy equal opportunities with good jobs and roles for future generations.
Finalists
Category A: Incorporated organisations
Quandamooka Yoolooburrabee Aboriginal Corporation The prescribed body corporate that manages the recognised native title rights and interests of the Quandamooka people.
Yamatji Marlpa Aboriginal Corporation The not-for-profit Native Title representative body for the Yamatji and Pilbara regions of Western Australia. The organisation works to ensure a strong future for Yamatji and Marlpa people.
Marr Mooditj Training Aboriginal Corporation A registered training organisation that aims to maximise and enhance the employability of Aboriginal and Torres Strait Islander People.
Kuruma Marthudunera Aboriginal Corporation Based in Karratha, Western Australia, this Aboriginal body corporate represents Robe River Kuruma (RRK) Native Title areas.
Objectives include preserving RRK's cultural heritage and Native Title interests, and connecting members to alleviate hardship.
Category B: Non-incorporated organisations
Alekarenge Community Development Working Group Residents in Alekarenge, a community 400km north of Alice Springs, Northern Territory, work together to make decisions about the community's income.
Apmer Akely-Akely SCfC Utopia Project This Indigenous community group in Arlparra, Northern Territory, develops services to support local young people and families.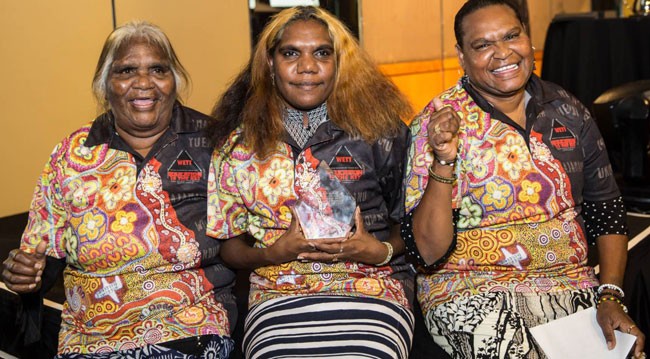 This is of of your complimentary pieces of content
Already a member?
Login to view this content