Mining giant Rio Tinto teamed up with the NT government to create NFP Developing East Arnhem Limited (DEAL). They're working to build a new sustainable economy for the region to assist the local Indigenous community.
On the tip of the Northern Territory, in the east of the Indigenous heartland of Arnhem Land, lies Nhulunbuy.
Locals love the lifestyle and the extraordinary landscape of East Arnhem Land, with its pristine waters and beaches, sunny skies, bountiful vegetation and dramatic vistas. But sadly this Top End paradise is not immune from economic fluctuations. The township of Nhulunbuy is a case in point.
Once a settlement of 4000 people, Nhulunbuy faces an economic reckoning. Rio Tinto's bauxite mine and refinery, around which the population's economy grew for nearly five decades, is closing down. Already, the refinery is in caretaker mode, with the loss of 1100 jobs. The mine will close within a decade.
The impact? The population will fall by half — not the future the township wanted.
East Arnhem Land at a glance
Gross regional product: $1.33b
Population: 13,565
Local jobs: 6570
Businesses: 191
Employed residents: 4820
Source: National Institute of Economic and Industry Research 2018
New DEAL
DEAL (Developing East Arnhem Limited) is a not-for-profit company started in 2014, with a single remit to build a new and sustainable economy for East Arnhem Land. The whole region, an area of 34,000 square kilometres, has a population of 13,565. Three quarters are Yolngu.
DEAL is a government and private sector joint venture. Rio Tinto, mindful of its duty of care to the community that has delivered it so many riches, kicked in $2 million to reboot the economy after the mine closure. The Northern Territory government matched the funding, and DEAL was born. Rio Tinto also handed over the titles for 250 houses to DEAL. Housing is a prized asset in remote parts of Australia, where the distances make it expensive to build. Last year, DEAL's housing business brought in $2.5m profit.
Both the NT government and Rio Tinto have representatives on the four-person board — chair John Cossons MAICD (also chair of People's Choice Credit Union), mining executive Andy Lloyd FAICD (for Rio Tinto), chair of the Energy Policy Institute of Australia, corporate adviser Ian Smith, and Dr Helen Garnett PSM FAICD, emeritus professor of Charles Darwin University.
DEAL does not have local Indigenous representatives on the board, says Lloyd. "We debated this long and hard, and decided that putting locals on the board would put them under a lot of pressure. The local staff can always remind applicants that the final decision is the board's."
Space place
A spaceport is among the businesses funded by DEAL to create a sustainable new economy. In 2016, Equatorial Launch Australia (ELA), Gumatj Corporation and the NT government agreed to build and operate Australia's first commercial spaceport near Nhulunbuy to serve the burgeoning aerospace industry. ELA has a 40-year lease on 60ha. In 2018, ELA appointed Carley Scott — the inaugural CEO of DEAL — as chief executive of the project.
Under the Territory spell
DEAL CEO Jordy Bowman AAICD is one who fell under the spell of the landscape and its people. After shifting north for a six-month secondment from Canberra to work for the NT government, Bowman couldn't leave. She has clocked up five years, becoming CEO of DEAL in February 2019. "I've got a fantastic group of friends, I love the lifestyle, I love the weather," she says. "The work opportunities are the cherry on top."
Despite the Herculean task ahead, running DEAL is Bowman's dream job, mixing her passions and expertise. Her life took an early turn when an adventurous school principal took her primary school year on a different kind of excursion to outback NSW. For two weeks, the principal bussed the children through remote communities with predominantly Indigenous populations.
"It opened my eyes to a blind spot," says Bowman. "It was my first interaction with Aboriginal people."
In year 11, Bowman was among the first in her school to complete a unit of Aboriginal studies. She completed a law degree, focusing nn Maori land law and Indigenous peoples, then an honours thesis on Indigenous intellectual property rights. She worked in Indigenous land negotiations in Canberra before moving north.
Outback outcomes
The most recent data shows DEAL has funded or committed to fund $1,670,307 to new or growing businesses. These commitments have attracted co-funding of a further $1,883,256. Then there is another bucket of money for regionally significant projects.
DEAL has granted $2.64m.
Projects from both funds range from a mobile coffee trailer and a six-part documentary about fishing, to an $8m tourism precinct at the Gove Port and a 60ha space launch facility (see breakout above). The businesses span several industries including tourism, hospitality and retail, construction and civil works, local government and human services, horticulture and animal services. Among more recent projects, DEAL has worked with one of Australia's largest Indigenous corporations, the Arnhem Land Progress Aboriginal Corporation, to fund development of an industrial hub in Ramingining, a remote Aboriginal community on the edge of the Arafura Swamp.
Gulkula nursery
Thirty kilometres outside Nhulunbuy on Gumatj lands, Gulkula Mine is Australia's first Indigenous-owned and operated bauxite mine. It's operated by Gulkula Mining Company, which has also established a plant nursery to provide for land rehabilitation, timber products and bush tucker. The nursery produces 100,000 plants a year and, in addition to supporting mine rehabilitation, sells locally for a range of land management purposes such as bush regeneration in the Dhimurru Indigenous Protected Area and landscaping for DEAL housing.
Total project cost: $140,000
DEAL economic development framework investment: $75,000
Employs: 20 people, including 12 Yolngu
Source: DEAL
Evolution of a governance model
To be sustainable, the East Arnhem Land economy must diversify. To be equitable, it must provide as many jobs for the Yolngu as it does for the other 25 per cent of the region's population.
In the early days, DEAL left applicants on their own to pitch for support. More recently, it employs a full-time staff member to work on proposals with applicants, improving their success rate. In the seven months since Bowman took on the role, the board has approved every project put before it.
While funding has been allocated, Bowman notes that evaluating the economic impact of DEAL's approach needs work. DEAL has not evaluated the number of jobs created, nor the performance of funded businesses over time. Their 2020–2025 strategy puts evaluation among the top priorities. That takes money.
"We are becoming more structured in post-investment analysis," says Lloyd. "For example, did the business spend their money as described; deliver on their promised outcomes, such as creating jobs, and securing additional revenue? Was it on time and on budget, and if not, why not? We will measure the impact on economy, describe the impact. That said, we have always had a scoring system that weighted job creation."
Evaluation builds business confidence, says Lloyd. "Talking about quantitative, as well as qualitative, measures of our track record lifts business confidence."
This planning stage is when DEAL has the most influence over the success of the enterprises it funds. This is when it can request strong governance structures, which is one of the company's key goals.
From boardroom to campfire
Servicing such a large area and diverse community is a challenge. "One day, it's big picture, strategic planning and policy work about the East Arnhem region's future," says Bowman. "The next day, I go out to a homeland and sit with traditional owners and talk to them about their aspirations and how we might be able to help them."
Such skills are not easy to find in remote parts of the Territory, says Cossons, who grew up travelling the region with his policeman father. The two get together in person when Bowman is in Darwin and stay in touch regularly by phone. Cossons emphasises the upside. "I say to Jordy, 'This is the best job of your life. You do not need to write any funding submissions. We are well-funded through the housing we have.'"
Cossons sees his role as a mentor to Bowman, and providing her with support to meet the demands of the role. "I'll ring her after a board meeting to see if there is anything she is unhappy about, more as a mentor than a chair," he says. "It is not easy to find good people. I want to set Jordy up for her future life."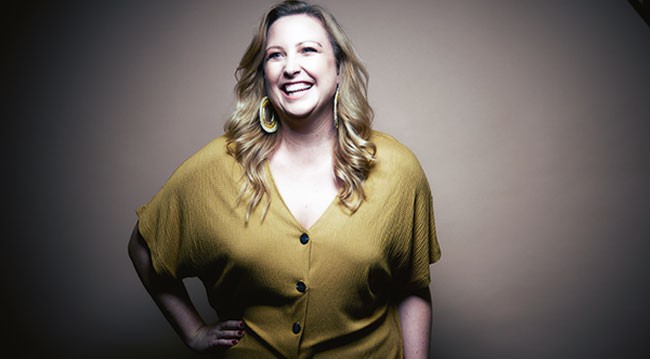 On fostering Indigenous business/community partnerships
Take a strengths-based approach — you both have a lot to offer each other.
Build relationships — this takes more than a phone call; visit often, follow up.
Demonstrate collaboration — connect enterprises that can learn from each other.
Do what you say you will do — build trust and listen.
Respect and learn from Indigenous governance and decision-making.
Many Indigenous businesses are operating in "two worlds". You should also.
This is of of your complimentary pieces of content
Already a member?
Login to view this content