The Australian Governance Summit in March was an opportunity for debate, reflection and optimism. We summarise the major issues and where we go from here.
This was never going to be just another conference. Coming only a month after Justice Kenneth Hayne AC QC issued the final report of the Royal Commission into Misconduct in the Banking, Superannuation and Financial Services Industry to cap a challenging year for boards, this would be the first opportunity for the director community to take stock and define the way forward.
More than 1400 directors and senior business leaders had registered for the Australian Governance Summit — a record — albeit one made possible by the larger capacity of the International Convention Centre Sydney than previous venues.
Early sessions featured prominent directors from financial institutions who had been in the spotlight during the year, including ANZ chair David Gonski AC FAICDLife and Carnival Australia chair Ann Sherry AO FAICD, also a non-executive director of NAB, the subject of more severe criticism in Hayne's report than the other major banks.
Journalist Ticky Fullerton, moderator of the opening debate on the future of corporate governance, had a blunt question for Gonski straight out of the gate: "What went wrong? Where was the ball dropped?"
Gonski issued a three-part mea culpa on behalf of ANZ and its board. "We did from time to time think short-term," he admitted. "When you talk about customer obligations, when you talk about your obligations to society, when you talk about thinking in the long term, all of that comes into place," he told a packed auditorium.
"We had gotten too complex," said Gonski, detailing the breadth of the bank's operations in Australia and New Zealand as well as Asia. "When you become complex like that… [it] puts a lot of stress on both the decision-making, but also on the way the organisation works." And finally, "[we] haven't been great on accountability all the way down… at times you have to find who's accountable and act upon it."
Later on the first morning of the two-day summit, Sherry, who only joined the NAB board in November 2017, reflected that although they knew about the problems, the board and the organisation had needed to act with more urgency on them.
"There's stuff we knew we had to do — we weren't doing it fast enough, we weren't doing it with enough focus," said Sherry.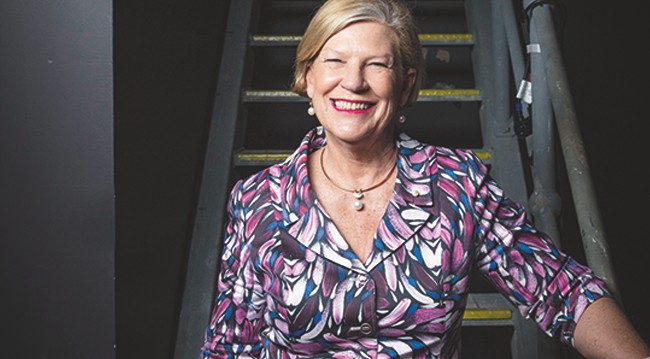 The expectations of directors
In her keynote on the governance warning signs that are easy to miss — what she called the "smoke under the door" — Sherry noted that expectations of directors were being reset "by regulators, by Royal Commissions, by community and investor expectations, and, increasingly, with a political overlay".
It is a discussion that AICD chair John Atkin FAICD and managing director and CEO Angus Armour FAICD had invited in the morning when they outlined "the governance forward agenda". While Atkin and Armour stressed the AICD's support for the current formulation of directors' duties under Australian law, they pledged the institute would lead a conversation around its application in practice. "To act in the best interests of the company, a board will consider stakeholder interests beyond shareholders," said Armour.
Gonski echoed the sentiment: "If we look to the long term, in the old laws [the current formulation], it allows you, absolutely, to focus on all the stakeholders, not just shareholders." Professor Kristy Muir GAICD, CEO of the Centre for Social Impact, called on boards to look beyond profit margins in measuring the performance of the organisation. She said boards needed to be able to answer beyond profit, "how did we know as an organisation we were meeting our purpose?"
It was a theme picked up by several speakers, who said that for high-performing organisations, clarity of purpose was crucial.
Steve Vamos GAICD, Xero CEO and a former Telstra non-executive director, described how at Xero they shape the culture of the organisation by engaging in a consultation with staff around purpose. Jingming Qian, non-executive director of the Abacus group and AFR 100 Women of Influence 2018 recipient, talked of how in growing a business internationally, you need "purpose beyond profit, and values which can motivate people, both in this room and people from different cultures".
Sherry noted how the turnaround of Carnival was facilitated by working with the communities they operated in to create value for those societies. Carnival was able to grow its number of destinations by showing there was something in it for those communities. Vamos encouraged the delegates to see their organisations not as an org chart, but as a network, both within and outside the organisation.
It is a difficult balancing act for directors, acknowledged Gonski. "Anybody who sits on the board who is arrogant or aloof is a fool," he said. "It is not an easy job and it's getting more difficult, but it's a wonderful job. I am an optimist. I hope that we will — to the extent it's required — pick up our game; that we will look further out in terms of long-termism."
Remember the customer
One key lesson from the banking Royal Commission hearings was criticism of a lack of focus on customers. Professor Pamela Hanrahan in her overview of the legal and regulatory landscape reiterated Justice Hayne's fundamental principles, including obeying the law and providing services that are fit for purpose, as a guide for boards and organisations serving stakeholders broadly.
AustralianSuper chair Heather Ridout AO MAICD said organisations had previously paid lip service to customer service. Concern for the customer was really about making more money. "You can get alignment... but it's different than saying I'm going to do the right thing by my customers," said Ridout.
Penny Bingham-Hall FAICD, a non-executive director at Fortescue Metals, Dexus and BlueScope, said most of the businesses in which she is involved have customer forums. "There is certainly a voice of the customer going back to management," she said. "I'm not sure we've been as good as we should have been, having that coming back to the board." Bingham-Hall recommended a bit of tyre kicking, speaking to both customers and employees.
"To me that's one of the biggest signs of culture when you join a board — how comfortable the management team is for you to go out unescorted to the operations," she noted. "I'm quite fortunate that [with] the boards I'm on, I can visit a mine site or a construction site or a manufacturing facility. It's one of the best ways of reading the culture of company and I find it very rewarding. Surprisingly, they (employees) are generally quite unafraid to tell you if they're not happy about things."
Boards need to be clear about cultural expectations, said George Savvides FAICD, deputy chair of SBS and a former managing director of Medibank. "Most people care about having people in roles who are fair and doing the right thing. Boards should say we are not here to reward average."
On the question of culture, Lendlease chair Michael Ullmer AO FAICD said directors could get a better measure of an organisation's culture with frequent surveys of employees, customer and employee complaints and a good line of sight of the behaviour of the CEO.
Executive remuneration
Amid a number of discussions on executive pay, Ridout, whose fund invests in many Australian companies, including the ANZ Bank, said shareholders wanted to know the make-up of incentives for CEOs.
"What investors like us are looking for are very clear and transparent remuneration structures," she said. "If companies sent very clear signals to investors about how they actually structure remuneration — what was behind their thinking — and then gave very clear signals about alignment, implementation and execution, we would clear up a lot of these issues."
Kathryn Fagg GAICD, chair of Boral and a former Reserve Bank Board member, said it was clear in the general community that questions were being asked about how business leaders "could be paid that much". She said there was no one-size-fits-all approach to remuneration, adding that Boral and Incitec Pivot, where she is also a board member, had very different remuneration structures, but were mostly successful. "Different companies need different remuneration packages," said Fagg. "Any set of metrics can work as long as you are having the right discussions around the board table.
Remuneration is also an issue in the not-for-profit sector, according to Matthew Turnour FAICD, a member of the review panel which produced the Australian Charities and Not-for-profits Commission Legislative Review 2018. "Large charities will face increased pressure on their boards to justify the basis on which they reward management in not-for-profits," said Turnour.
Equally, there is a case for paying directors of NFPs, according to Greg Hammond OAM MAICD, another member of the review panel. He said while board directors were motivated by "more than money… in some contexts, payment might be appropriate, particularly in large, complex NFPs".
The expectation of greater accountability can only make running organisations more challenging noted Sherry — "Leading change requires testing tried and true assumptions in your business".
"There is no room for complacency," she said.
"It is time for a more honest discussion... We cannot blame everyone else. We need to start looking at ourselves."
What Finkel thinks
Australia's chief scientist Alan Finkel AO on the importance of bringing both a human and a technical perspective to the board.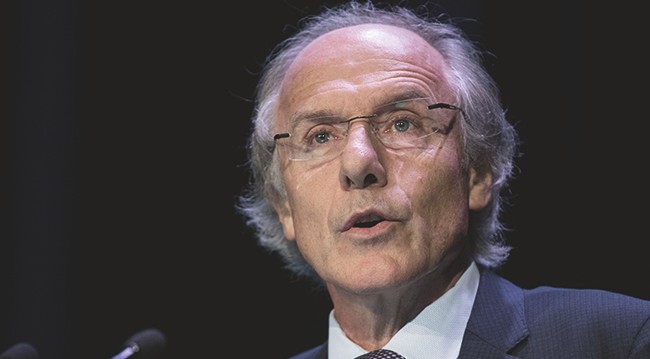 Five years since an AI "director" was appointed to the board of a Hong Kong biotech company to reduce its investment failure rate, Australia's chief scientist says experiments are proving so successful that there are predictions we'll see fully autonomous companies in the coming decade. These will be companies able to operate without human involvement.
Finkel says at a time when respect for human directors is falling, our respect for the capacity of AI systems has been greatly enhanced. We've seen impressive demonstrations of AI debaters, AI lawyers, even AI stockbrokers. "They're good at your jobs and they'll keep getting better."
However, he cautions that director-bots will still lack something vital. "That's what we call artificial general intelligence," he says. "The digital equivalent of the package deal of human abilities, human insights and human experiences."
Finkel notes that the experts tell us the world of artificial general intelligence is unlikely to be with us until 2050, perhaps even longer.
"Shareholders, customers and governments who want that package deal will look for boards structured to draw that general intelligence into a high-performing unit," he says.
"The challenge is to appoint highly capable people who think first like good humanists and second like good engineers.
Adding that the sort of director you want to be is not the director [AI] will displace, Finkel says, "Remember, robots don't have noses, they can't have fun or understand what motivates others. And above all, robots can't tell humans what they ought to do."
This is of of your complimentary pieces of content
Already a member?
Login to view this content