Former SA Premier Jay Weatherill shares findings from the 2019 Global Happiness and Wellbeing Report on how staff happiness could lead to greater productivity and sustainability.
Companies that anticipate the trend towards a greater focus on staff wellbeing will be ahead of the game in terms of organisational risk, sustainability and productivity. Former South Australia premier Jay Weatherill reports on key takeaways from the 2019 Global Happiness and Wellbeing Report.
Most company directors would be familiar with the emergence of environmental social and governance risk management, (ESG) principles. While recent attention in Australia has focused on environmental and governance issues, with concerns about climate change and corporate misbehaviour, social risk is an emerging area of focus.
Wellbeing and its measurement were the main focus at the Dubai World Government Summit in February. The summit heard wellbeing can now be rigorously measured and promoted through policy areas, including healthcare, education, cities — and of relevance for company directors — employees and its effect on corporate productivity.
The Health and Wellness Spa industry's revenue grew an annualised
3.3% 2013–2018
$438.2m The sector employs
4728 people in
456 businesses, including day spas.
Source: IBISWorld
It also saw the launch of the 2019 Global Happiness and Wellbeing Policy Report, which documents evidence, case studies and policy recommendations on ways of promoting wellbeing. The report is produced annually under the auspices of the Global Happiness Council.
The council is a global network of leading wellbeing scientists and senior practitioners in fields and sectors spanning psychology, economics, education, health, urban planning, civil society, business and government.
It is chaired by Professor Jeffrey Sachs, director of the Center for Sustainable Development at Columbia University, US, and among its lead members are Professor Martin Seligman, director of the Positive Psychology Center at the University of Pennsylvania, US, Martine Durand, OECD chief statistician, and Richard Layard, founder/director of the Centre for Economic Performance at the London School of Economics in the UK.
Council members oversee the work of six thematic groups — education, workplace, personal happiness, public health, city design and management — aiming to identify the best available evidence-based happiness and wellbeing policies to encourage their adoption and advancement at the local, national, and international levels.
"We have long known that GDP per capita is not a proper measure of societal wellbeing," Sachs notes in the introduction to the 2019 report. "Now we have rigorous and tested alternatives to measure happiness and wellbeing, as well as public policies that can successfully boost happiness and wellbeing."
The report contains an important chapter: Employee Wellbeing, Productivity, and Firm Performance: Evidence and Case Studies.
It reviews the most recent and robust empirical evidence from academic literature on the links between wellbeing and performance, and presents practice-oriented case studies from specialists in the field. It also conducted a meta-analysis of research studies done by the Gallup organisation investigating the nexus between employee satisfaction and various firm performance outcomes.
The area of social risk, in particular the wellbeing of employees, is one example of the shifts underway in the corporate mindset.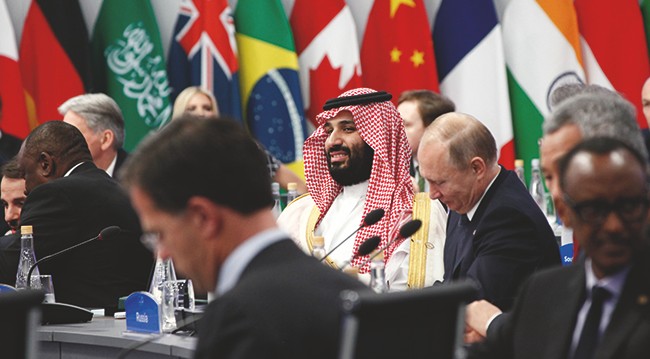 Global dialogue
Gabrielle Kelly, founding director of the Wellbeing and Resilience Centre, a part of the South Australian Health and Medical Research Institute (SAHMRI) has been a long-term contributor to the summit and the global dialogue on wellbeing, and has been appointed to a global committee evaluating the role of wellbeing as one of the UN's Sustainable Development Goals (SDG). The centre's goal to build wellbeing at scale was inspired by Seligman.
Kelly reports that "research on workplace wellbeing and resilience demonstrates that engaged employees demonstrate more positive emotions, experience better psychological and physical health, create their own work support, and transfer their engagement to other employees, which increases job performance".
She suggests this is the positive performance spiral most companies want and that most individuals want for their own lives: to be effective, to work well with colleagues and to have a workplace experience that optimises their life and life chances.
In synthesising the global workforce wellbeing research, the centre reports that increasing individual wellbeing positively influences short- and long-term physical health, as well as disease and symptom control — most notably immune system response. Mitigating against social risk is therefore beneficial to companies and employees alike, especially given that one in five Australian employees at any given time are likely to be experiencing a mental health issue, with associated psychological injury claims.
The signals from the summit are that a new framework around wellbeing is imminent and this will enable the quantification of wellbeing in a way that will better drive investment decisions and corporate behaviour in the area of social risk.
My contention is that an emerging framework around wellbeing will enable the quantification of wellbeing in a way that will also drive investment decisions and corporate behaviour in the social risk area. While the uptake of ESG principles is an emerging discipline, the use of ESG as a framework for making investing decisions is already well established in relation to the environment risk.
The mood of the summit conveyed the overwhelming sense of a world bumping up against natural limits in both its social and environmental systems. The area of social risk, in particular the wellbeing of employees, is one example of the shifts underway in the corporate mindset. Companies that anticipate these trends will be well placed to reap the benefits. There seems to be every reason to regard wellbeing in the same light for all corporate enterprise.
Spa gazing
Sometimes a complete time-out can do wonders for productivity, especially in leadership. We round up some of Australia's best healthy holiday retreats just in time for the cooler weather.
Gwinganna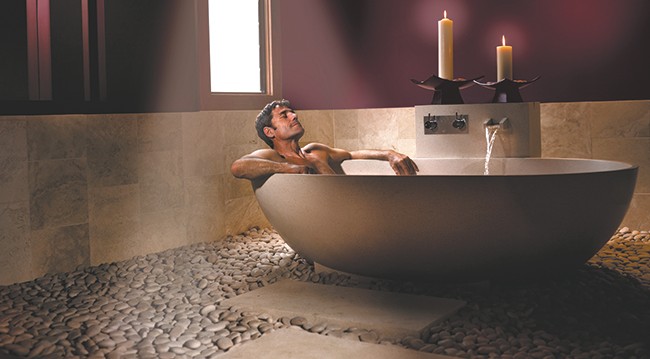 What: A first-class health resort with spectacular views and a range of accommodation. Unlike other health retreats, there's a calendar of programs ranging from a seven-day detox program to two-night wellness weekend stays.
Where: Tallebudgera Valley, a 30-minute drive from Coolangatta Airport.
Don't miss: Start the day with a hike to the top of the mountain overlooking the retreat then choose from activities such as gym, yoga, boxing and deep-water running classes before making the most of the afternoon "dream time" — set aside for spa treatments and naps.
Details: From $1095 per person on a two-night wellness weekend retreat, including all activities, organic meals and some treatments.
Golden Door Elysia Health Retreat & Spa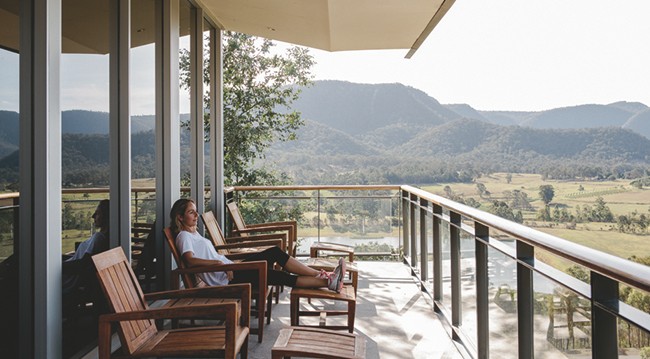 What: Golden Door's only overnight retreat was named Australia's Best Wellness Retreat in the 2018 World Spa Awards for its first-class activities and spa treatments overlooking the beautiful Hunter wine region.
Where: Hunter Valley, a 2.5 hour drive from Sydney.
Don't miss: The resort runs wellness seminars, with guest speakers. All accommodation is in villas, so make time to relax in luxury.
Details: $1090 each twin-share for two nights over a weekend.
Billabong Retreat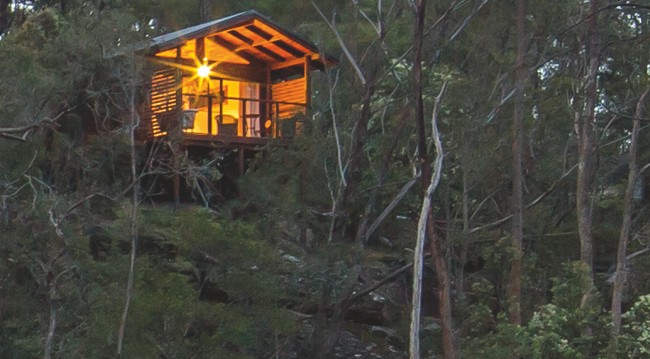 What: A yoga retreat in the bush with organic wholefoods and a peaceful setting to keep you motivated
Where: Maraylya, a 45-minute drive north-west of the Sydney CBD
Don't miss: Make time to relax in the lotus garden or the magnesium pool where you will hear a chorus of birds and most likely see wallabies and lizards. Join the meditation sessions every second evening.
Details: You can go for the day for $200 (including a massage, facial or private meditation or yoga session) or stay for two nights (twin-share, Fri–Sun) with a shared bathroom from $600. Spa treatments extra.
Gaia Retreat & Spa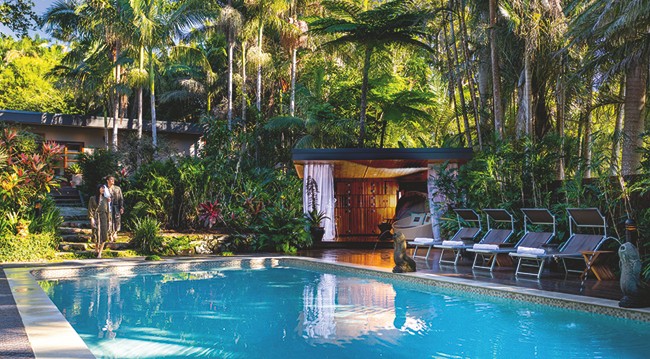 What: Olivia's Newton-John's health retreat offers a range of accommodation and a variety of natural therapies.
Where: Brooklet in northern NSW, a 10-minute drive from Bangalow.
Don't Miss: Organic meals using local produce, an onsite naturopathy clinic, plus yoga with a view of the coast.
Details: Two nights twin-share, including meals and a massage each, treatments plus yoga and other activities, $1915 per couple.
Hepburn Bathhouse & Spa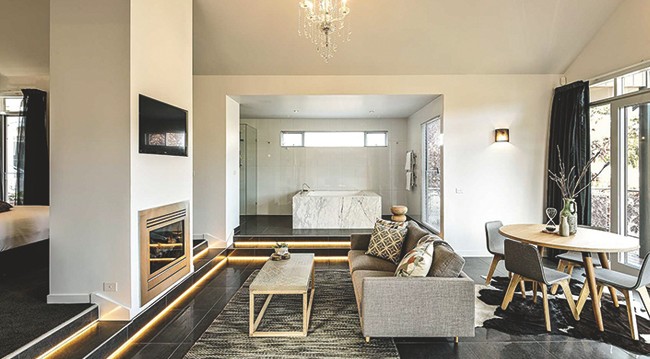 What: A luxury retreat where people have enjoyed the mineral-rich waters since 1895.
Where: Daylesford, a 90-minute drive from Melbourne.
Don't miss: Make time to spend a couple of hours in the bathhouse, which has various pools heated to different temperatures, underwater spa lounges and steam areas. If you fancy a private treatment, take tea in the sunken spa room then relax in a magnesium bath.
Details: $1295 for two, for two weekend nights in a villa, including one 60-minute spa treatment each and a mineral bath. Meals extra.
This is of of your complimentary pieces of content
Already a member?
Login to view this content