After recent catastrophic floods, Townsville is fighting its way back with the help of government grants, a new sports stadium and a long term tourism goal.
Townsville, North Queensland. A hot, dry, tropical city (population 193,000) is devastated by a one-in-100-year flood in February. Three die, hundreds are evacuated, 3300 homes are damaged and many businesses are forced to shut down.
Patricia O'Callaghan GAICD, CEO of economic lobby group Townsville Enterprise, was personally affected. "My home and car were impacted by the floods, but I have a roof over my head and my family is safe, so I have nothing to complain about," she says.
In true local spirit, the community is pulling together with business to assist the recovery effort. By late February, large businesses had donated a total of $2.6 million to help with the huge challenge of clean-up and return to normal life. International miner Glencore, which has a copper refinery near Townsville, donated $1m.
Insurance claims of $893m (22,000 claims, 90 per cent domestic/10 per cent business) have been lodged, according to the Insurance Council of Australia. However, O'Callaghan says insurance rules need to change to address flood cover for business. Townsville Enterprise has written to the federal government to ask for legislation to be changed to make flood cover compulsory for business — as it was made for homes after the 2012 Natural Disaster Insurance Review.
"A number of insurers are doing the right thing, but a number of businesses have serious concerns round lack of clarity on policies, ambiguity around dealing with certain brokers and also around definitions including floods. So there are a lot of lessons for us," says O'Callaghan.
Governance for a crisis
In the wake of the disaster, questions are being asked about the governance of the crisis and how to avoid a similar catastrophe in the future.
The floods show there is a strong case for the Commonwealth to take a greater leadership role in active emergency management and to obtain a cabinet mandate to lead the Australian government's response to a crisis, writes Dr Anthony Bergin for the Asia & the Pacific Policy Society. Bergin is a senior research fellow at the ANU National Security College and a senior analyst at the Australian Strategic Policy Institute.
"We should be accelerating catastrophic disaster preparation: climate change has the potential to increase the likelihood of disasters that create devastating economic, social, and environmental consequences which exceed the capability of state disaster management arrangements," says Bergin. Townsville's official flood maps didn't include projections of the possible extent of inundation across riverside suburbs, he adds.
Insurance modelling for the future also shows that flood risk in the region will increase by 130 per cent by the end of the century due to climate change, according to Climate Valuation, which advises the property and finance industry. This will further inflate already expensive insurance costs in the area.
A delegation of political and industry representatives from Townsville and North West Queensland met with national leaders in Canberra in February, seeking action to fast-track economic recovery. Their requests included addressing insurance challenges, growing the mining and resources sector, upgrading the Mount Isa to Townsville rail line, and putting in place future resilience. They sought investment for business recovery, defence growth, a "smart precinct" and a tourism package.
"As we edge closer to the federal budget and a federal election, we must see significant commitments towards our region to not only ensure the north recovers, but also thrives," says O'Callaghan.
Recovery mode
Economic forecasters and policy specialists are working to ensure the city has skilled workers to rebuild, insurers use local tradesmen and major infrastructure projects are timed for jobs growth. "Townsville has suffered a massive blow and all levels of government need to act decisively and quickly," says Jenny Hill, Townsville mayor and chair of the Local Disaster Management Group.
During and after the crisis, thousands of rescuers and personnel from a number of agencies at local, state and federal level, assisted 6500 victims in recovery hubs and outreach centres. Moving from response to recovery phase, the agencies collaborated on services such as rescues, shelter and emergency housing (427 houses were lost), financial appeals and cash donations, counselling and the clean-up. They included Emergency Management Australia, Team Rubicon, Queensland government's Community Recovery, the Townsville Local Disaster Management Group, the Queensland Fire and Emergency Service, the Australian Red Cross, Salvation Army and the Australian Defence Force.
The normally dry city received a year's rainfall over 10 days from 26 January, with 1257mm recorded at Townsville Airport by the Bureau of Meteorology over the period. The culprit was an active monsoon trough converging with a slow-moving tropical low. It also inundated wider North Queensland, killing 500,000 head of cattle, costing farmers $1b and shutting down the Mount Isa–Townsville rail line.
"We know from experience that when a disaster of this magnitude hits, it takes many months, even years, to recover," says Salvation Army Queensland Divisional Commander, Lieutenant-Colonel David Godkin.
After the deluge
In the city, hundreds of residents were evacuated as floodwaters rose and the spillway gates at Ross River Dam were opened after it reached 200 per cent capacity, inundating several suburbs.
Questions have been raised about the overflow release, and the state government is holding an inquiry to investigate how the government-owned SunWater and Townsville City Council managed the dam. Townsville Mayor Jenny Hill says the decision to open the spillway gates further was not taken lightly, and denies claims she and the council were negligent.
As life returns to normal, demand has risen for cars, whitegoods, appliances and furniture, and some employment will be generated for contractors through recovery, says O'Callaghan. Commercial precincts within flooded suburbs have been hit hard and some retail and food and beverage sectors have stopped trading. Roads, networks and infrastructure must also be rebuilt.
"We need to ensure our impacted businesses get up and running again, and people can get back into their homes as quickly as possible," says O'Callaghan. Despite the work needed to get Townsville back to normal, she's optimistic a large number of long-term projects will proceed.
"We're still committed to not just recovering from this, but ensuring we have a pipeline of projects that will help us well into the future."
Before the floods, O'Callaghan told Company Director that the tropical city was "in better economic shape than for some years", with the city's top three election priorities fully funded by the federal government in 2018.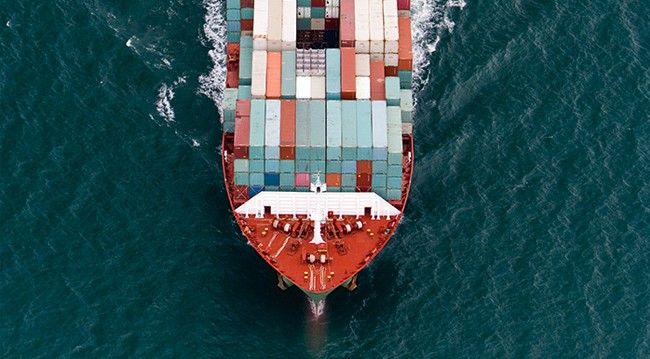 Big money for big projects
"We had nearly $400m of funding commitments from our (early) election campaign granted."
That wish list included $75m for the Port of Townsville channel widening, $200m for stage two of the Haughton Pipeline, and $54m for phase one of the Hells Gates Dam project. The government investment in water security, agriculture and port expansion means Townsville is setting itself up strongly for the future, says O'Callaghan.
A small army of more than 100 Townsville business and political leaders, most of whom are women, launched a determined campaign to influence Canberra decision-makers back in August 2018. Their strategy of "hunting as a pack" paid off, says O'Callaghan. "Some may say we pushed the boundaries, but as a united Team Townsville North Queensland, with our sleeves rolled up, we secured several major outcomes as a result of our region's private and public sectors working together for the growth of the north. We rallied together as a community, worked hard and now have a multimillion-dollar pipeline project."
Having a number of marginal federal seats in the Townsville area could be another factor in winning federal funding. Queensland is critical for the forthcoming federal poll, as it was in the Coalition's 2016 victory. The seat of Herbert, which takes in Townsville, is held by Labor's Cathy O'Toole with just 37 votes. The seat of Mundingburra is also held narrowly by Labor's Coralee O'Rourke.
At the last election, the federal government contributed $100m towards the futuristic $250m North Queensland Stadium, due for completion in 2020. Tourism is an important earner, with the cruise ship sector forecast to grow strongly and international visitor numbers up 10 per cent in 2017–18, to 145,000. Another major boost to the region will be the $2.2b Australia-Singapore Military Training Initiative for Townsville and Shoalwater Bay in central Queensland.
Townsville also has Australia's biggest solar farm at Ross River. Under the Queensland government's $386m Powering North Queensland Plan, Queensland's first grid-scale battery will be built in Townsville to back up a transition towards solar and renewable energy. About $5b in renewable energy projects are in the pipeline for North Queensland and a $200m solar farm was opened last year by Sun Metals to power its zinc refinery near Townsville. Townsville has also received $1m from the private sector to complement $2m from the Queensland government to set up the new Museum of Underwater Art.
Engine room of the north
Greater trade with Australia's neighbours in Asia and beyond is one of the main goals of the landmark 2015 White Paper on Developing Northern Australia and the state government-owned Port of Townsville, the largest general cargo/container port in northern Australia, plays a major role. The port was finally granted sign-off last year for its $1.6b, 30-year development plan. State and federal environmental approvals took more than seven years.
CEO Ranee Crosby GAICD says this is the largest infrastructure investment in the port's 154-year history. "We had a bit of a celebration," she says. "We were all pretty excited." Townsville handles more than 30 different commodities and is the country's largest exporter of sugar, molasses, copper, lead, zinc and fertiliser. "This port is fundamental to the northern Australia agenda," says Crosby. "Governments get that, which is why we have had such support for our channel project and broader expansion plans. We can now cater to larger ships entering the market and can give companies looking to invest into this region confidence of port capacity, assuring them access to global markets."
In Australia, 99 per cent of trade is by ship. Crosby says the channel upgrade will reduce sea and land transit time and costs for the region's mining and agricultural exporters.
Port of Townsville posted a solid net profit of $15.01m for 2017–18. Records were set for container trade (up 47 per cent year-on-year on higher renewable energy imports) and motor vehicle imports (up 20 per cent). A new cruise terminal opened in Townsville in 2013 and 19 luxury cruise ships visited Townsville last year. This is forecast to grow to 30 ships a year in the next five years; 100 ships a year over 30 years.
Long-term outlook
Despite the recent disaster, O'Callaghan remains optimistic. Unemployment has fallen from 11.3 per cent in 2016 to 8.5 per cent last December, according to the Australian Bureau of Statistics.
"Our economic outlook longer-term remains positive," she says. "We remain confident in our future." On the back of the government projects, she hopes the private sector will invest more.
"We are starting to see that now. Five years from now, Townsville will be very different."
This is of of your complimentary pieces of content
Already a member?
Login to view this content