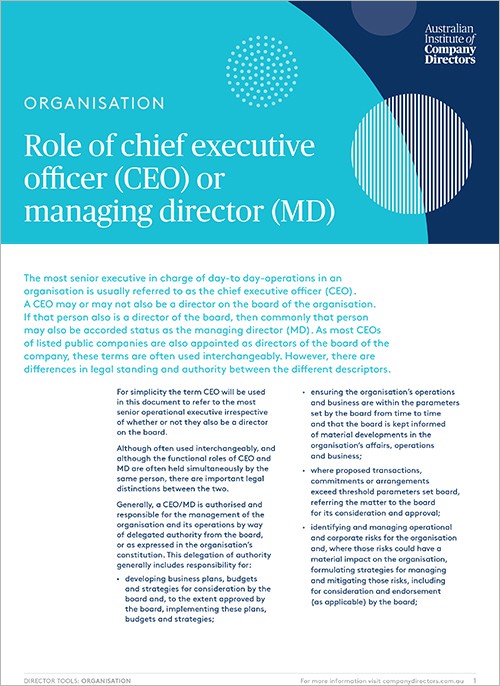 The most senior executive in charge of day-to day-operations in an organisation is usually referred to as the chief executive officer (CEO). A CEO may or may not also be a director on the board of the organisation. If that person also is a director of the board, then commonly that person may also be accorded status as the managing director (MD). As most CEOs of listed public companies are also appointed as directors of the board of the company, these terms are often used interchangeably. However, there are differences in legal standing and authority between the different descriptors.
For simplicity the term CEO will be used in this document to refer to the most senior operational executive irrespective of whether or not they also be a director on the board.
Although often used interchangeably, and although the functional roles of CEO and MD are often held simultaneously by the same person, there are important legal distinctions between the two.
Download the tool to read more. 
This is of of your complimentary pieces of content
Already a member?
Login to view this content