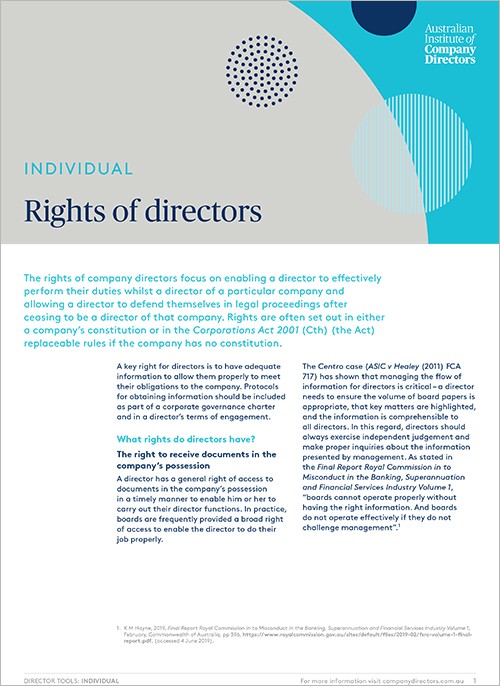 The rights of company directors focus on enabling a director to effectively perform their duties whilst a director of a particular company and allowing a director to defend themselves in legal proceedings after ceasing to be a director of that company. Rights are often set out in either a company's constitution or in the Corporations Act 2001 (Cth) (the Act) replaceable rules if the company has no constitution.
A key right for directors is to have adequate information to allow them properly to meet their obligations to the company. Protocols for obtaining information should be included as part of a corporate governance charter and in a director's terms of engagement.

Downlaod the tool to read more.
This is of of your complimentary pieces of content
Already a member?
Login to view this content