Recent scrutiny in the media means directors must ensure their organisations are paying workers their legal entitlements, or face the consequences.
Underpayment of workers is a burning issue that is frequently in the news. The glare of media attention sustained since the 7-Eleven convenience store franchises hit the headlines for underpaying workers in 2015 has highlighted the importance of addressing these costly problems.
Caltex and the Commonwealth Bank of Australia have taken a hit for underpaying staff. More recently, there was an emotional public display from high-profile, former MasterChef judge George Calombaris as he explained his MAdE Establishment restaurant group had back-paid workers $7.8 million in wages and superannuation. The group entered into a court-enforceable agreement with the Fair Work Ombudsman (FWO) and will make a $200,000 "contrition" payment.
A class action against Domino's Pizza, announced in June, alleges there was systemic underpayment of delivery drivers and in-store workers employed across franchise outlets nationally over a five-year period.
In July, a chef brought a claim of underpayment against the Rockpool Dining Group, Australia's largest high-end restaurant group, now private equity-owned. Founded by celebrity chef Neil Perry, Rockpool had already agreed to repay staff $1.6m in October 2018. Also in a similar underpayment allegation collective stew are the restaurant businesses of Heston Blumenthal and Guillaume Brahimi. Although many self-report underpayment errors, public distaste for unfair work practices is growing.
The perfect storm
In the past five years, there's also been a sharpening focus from authorities. The powers of the FWO have been ramped up. It can publicly name employer lawbreakers, compel records, and issue compliance notices and penalty infringements. Penalties are also steeper. The Fair Work Amendment (Protecting Vulnerable Workers) Act 2017 focused on protecting vulnerable workers, while certain franchisors and holding companies can now be held responsible for franchisees or subsidiaries who don't comply with workplace laws.
In March, the report of the Migrant Workers Taskforce, chaired by former ACCC chief Allan Fels AO and David Cousins AM MAICD called for jail time for employers who engaged in deliberate or systemic underpayment of workers. The taskforce found up to 50 per cent of Australia's 880,000 migrant workers were being underpaid.
Systemic underpayment is prevalent and repeatedly exposed — either by the FWO and/or the media. Some have built business models around paying lower than national minimum or award rates, experts suggest.
"Some businesses seem to be making a calculated decision to reduce their labour costs, even though that's in breach of the law," says University of Melbourne Law School professor John Howe. Seemingly an almost perfect storm is forming as the risk of getting caught runs higher, and the economy runs slower. So how many businesses will fail if they comply with the labour laws?
"We don't want to drive anyone out of business, but if you can't operate and pay your employees properly then you shouldn't be in business," emphasises Fair Work Ombudsman Sandra Parker.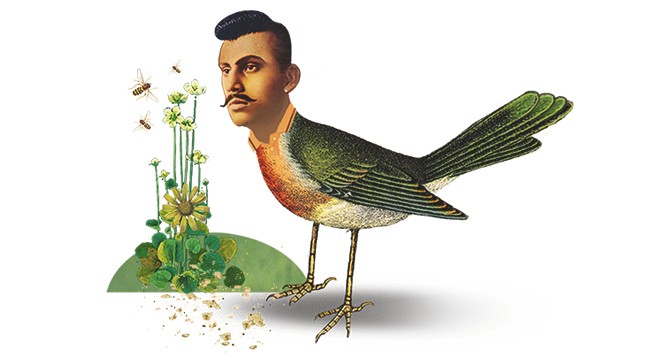 Beyond the often massive undertaking of righting financial wrongs to underpaid workers are increased penalties for companies — up to $630,000 for a serious contravention — the new and controversial contrition payments, and the potential for forced audits by third parties (for which the company picks up the tab). The responsibility of individuals, including directors, looms large. Penalties are set at $126,000 for individuals for a serious contravention.
Accessorial liability legislation covers any party who induced or was knowingly concerned in the underpayment of workers. In some circumstances, directors may be personally liable for underpayment entitlements or significant penalties.
As Siobhan Mulcahy, a partner at Gadens, puts it, "You can't turn a blind eye or say you didn't know if it was obvious — and you can't blame anyone else."
In 2017–18, 20 per cent of all court order penalties were secured against individuals, notes Parker. "So it should be a high priority for directors to ensure they are compliant."
Feeling the heat
Appointed for a five-year term as Ombudsman in July 2018, Parker is overseeing the flexing of the FWO's new muscle. In the case of A&K Property Services, for example — which at the time of going to print was still before the courts — the company and three directors faced potential penalties for alleged underpayment, and the FWO had invoked a new "reverse onus" provision of the law.
"This means the employer has to disprove the allegation where record-keeping is in breach," says Parker. "That's quite a big change." She believes it reflects the importance the community places on the issue.
The FWO zooms in on specific business models. Franchise networks in which there has been a shift in focus to mothership franchisors, and labour hire organisations are in its sights. Particular industries are also under scrutiny. For 2019–20, it's fast food, restaurants and cafes, horticulture and franchisors. Supply chain risks and sham contracting are also in the spotlight.
"We target sectors that are most likely to be non-compliant based on intelligence, requests for assistance and information from FWO inspectors. We don't really do random audits," says Parker, adding the office's resources only stretch so far.
The FWO runs an anonymous reporting line and has more than 20,000 tip-offs since its launch in mid-2016. Penalties and substantial repayments are deterrents, but the big sting is in reputational damage, Parker insists.
"So much media coverage, and through social media, when someone gets it wrong the whole world knows in seconds. The damage from media and consumer backlash is huge — far bigger than any penalty we can provide. It sometimes surprises us how shocking it can be," says Parker.
Her office is recognised for its success in delivering its message, by being open about its actions and showcasing cautionary tales. Under a court-enforceable undertaking, Calombaris must become an advocate for Fair Work compliance by speaking at seven public engagements. The FWO also provides online educational tools and resources for companies.
"We're very aware of the barriers to compliance," says Parker. "In the fast food, restaurant and cafe sector, it's a significant issue, for example. There is really high competition, it's easy to enter as a new business. It has a high business and staff turnover, which is quite challenging for a business to manage."
Sadly, compliance is often the last focus for businesses, Parker reports. "That's why they find errors have been made — then the errors compound." If proper records have not been kept, "it might be accidental, sloppy or incompetent, when they try to figure out what they actually owe — they're in a whole heap of mess".
How to respond
Directors should take an active role in ensuring their organisations comply. "It's not enough to take on face value what management and others say," asserts Parker. They must ask very specific questions and demand evidence.
"Show me and prove to me that workers are being paid for all the hours worked; are receiving the correct penalty rates, overtime and weekend hours; and that pay rates reflect the latest changes to award or national minimum rates. How are we meeting record-keeping and payslip obligations?"
Be sure the HR department or anyone else who's managing workers and their pay and conditions is getting training, she adds, noting that the FWO runs online courses.
In the past 18 months at Gadens, Mulcahy has seen significant growth in clients proactively undertaking internal audits. "Two years ago, people thought it was the big fish or people who were particularly bad getting caught, but now no-one thinks they're untouchable," she says.
Businesses that have grown or don't have sophisticated HR need to pay particular attention, which likely means seeking the advice of professionals with the appropriate expertise.
"In my experience, awards are pretty complicated," says Mulcahy. "Some, including the hospitality and retail award, if you don't have an expert doing those interpretations, most likely you're not doing it right and you're gambling. If you find out that what you've been doing is wrong, you need to rectify it."
This is of of your complimentary pieces of content
Already a member?
Login to view this content