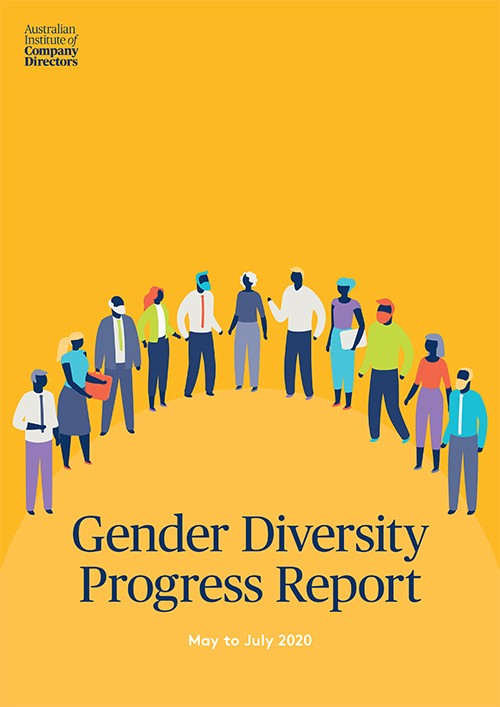 While the proportion of women on ASX 200 boards has risen to 31.3%, only half of those companies have individually reached the 30% target, highlighting that there is still work to be done.
The latest quarterly Gender Diversity Report released by the Australian Institute of Company Directors reveals that as at the end of July 2020, 31.3 per cent of ASX 200 board seats are filled by women (up from 30.7 per cent last quarter).
This represents significant progress in the five years since the AICD and the 30% Club Australia set a voluntary target of 30 per cent women on boards. At the time women only made up 20.6 per cent of ASX 200 directors.
Setting and reporting against this voluntary target has been a powerful agent for change. AICD CEO and Managing Director, Angus Armour, said, "In just five years we have seen boards successfully reach 30 per cent, by voluntarily committing to the target.
"We are very pleased to see that the momentum continues as organisations make diversity a priority. However, it is important to recognise that diversity goes beyond a 'one and done' mentality. There are still 29 companies in the ASX 200 with only one female director. Ultimately, all boards should be working towards a 40:40:20 model for diversity in their leadership"
As at 1 August 2020, there was one company on the ASX 200 with no women:
Silver Lake Resources Limited
The AICD maintains that diversity of representation on boards leads to stronger, better decision-making and we look forward to continuing to work with the director community on this important issue.
View our media release here.
This is of of your complimentary pieces of content
Already a member?
Login to view this content