STAY AHEAD OF WHAT MATTERS
Effective directors stay ahead of what matters.
It's clear that the role of the modern director is increasingly challenging. There's a lot riding on how you perform and consistently ensuring you're at your most effective. 
AICD membership is designed to guide and empower you with a wealth of resources, so you can reach your full potential as a director.

WHAT OUR MEMBERS SAY
Demonstrate your commitment to good governance.
As a member of the AICD, you join Australia's most prominent director community and are recognised as someone who takes good governance seriously. What's more, when you share the same membership as some of Australia's leading directors, it signals your intent to always operate at the forefront of good governance.
CONTINUOUS IMPROVEMENT
Always improving governance knowledge and practice.
We deliver a comprehensive, ongoing program of research and thought leadership on the most relevant and pressing governance issues.
This has built a growing resource library that helps our members prepare for what's next, whether that's artificial intelligence, cybersecurity, climate change, or policies relating to the responsibilities of directors.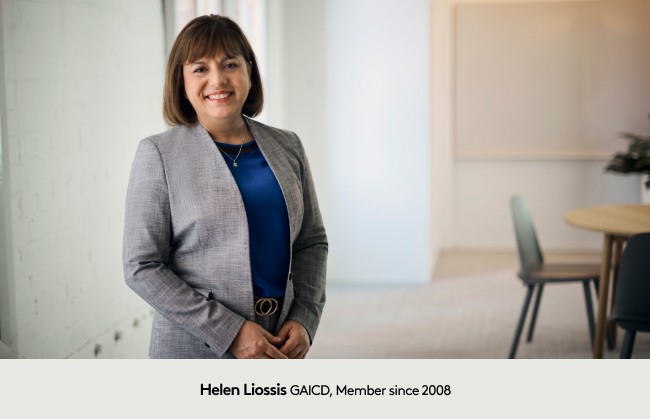 PROFESSIONAL DEVELOPMENT
Be recognised as a director committed to good governance.
The professional development you undertake as part of our Director Professional Development program is formal recognition of your commitment to continuous improvement in effective governance understanding, and practice.
This serves to further enhance your credibility and reputation among peers and the wider professional community.
Need help?
Contact us for any queries you have about AICD membership, services and advocacy work.
Find an Answer
Have a question? We can help.
View FAQ
This is of of your complimentary pieces of content
Already a member?
Login to view this content